yOUR sAFETY IS oUR hIGHEST pRIORITY
We make sure your crew is ready tackle any situation by bringing first-class safety training to your doorstep. Our mobile and in-class first aid and safety training helps your company stay in compliant with current legislation while protecting your team.
Ready to create a safer, more efficient, workspace?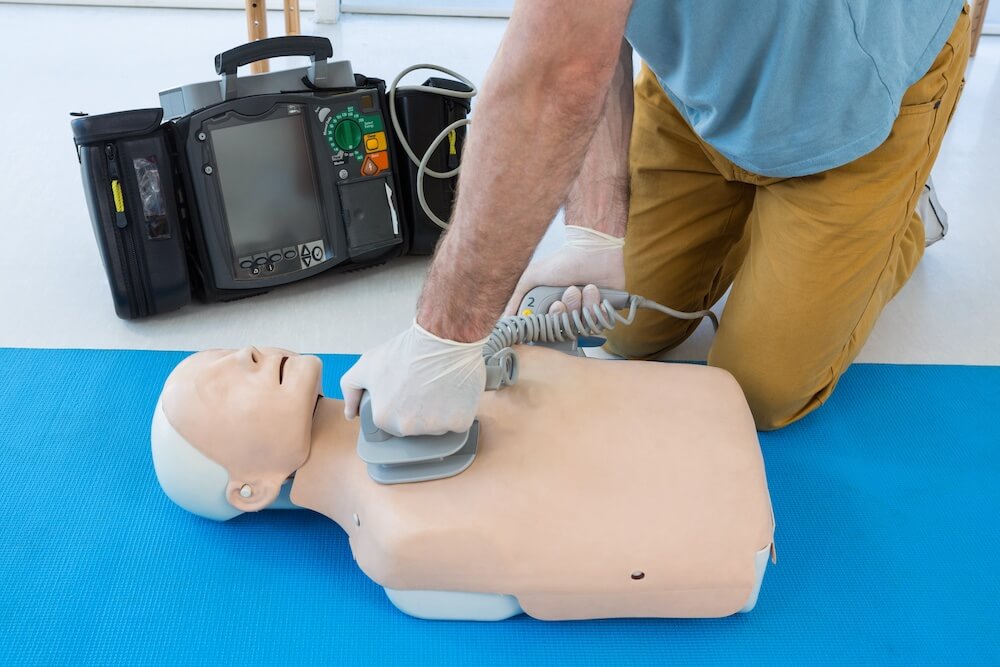 Covers All Learning Styles
Imagine a work site where every member of your team is trained, ready, and capable of handling emergencies.
With Octane, we transform your staff from being at risk to being ready to respond. By training your team to think, react, and improvise, we help them be prepared for any situation, at work and at home.
Training Optimized for All Learning Styles
First aid and CPR training are mandatory for employees in industrial and infrastructure work sites, and are mandatory for work sites to be compliant with both federal and provincial occupational health and safety legislation.
We offer both classroom-style and mobile first aid, CPR, and safety training. We also adapt this training to suit different learning styles.
For example, visual learners may want to see how something is done, while auditory learners may prefer to hear explanations and talk their way through things.
Similarly, kinesthetically-oriented people may want to learn hands-on. We deliver the equipment, training, and knowledge to assist in this process, ensuring that your staff receive the best possible training and are ready for anything.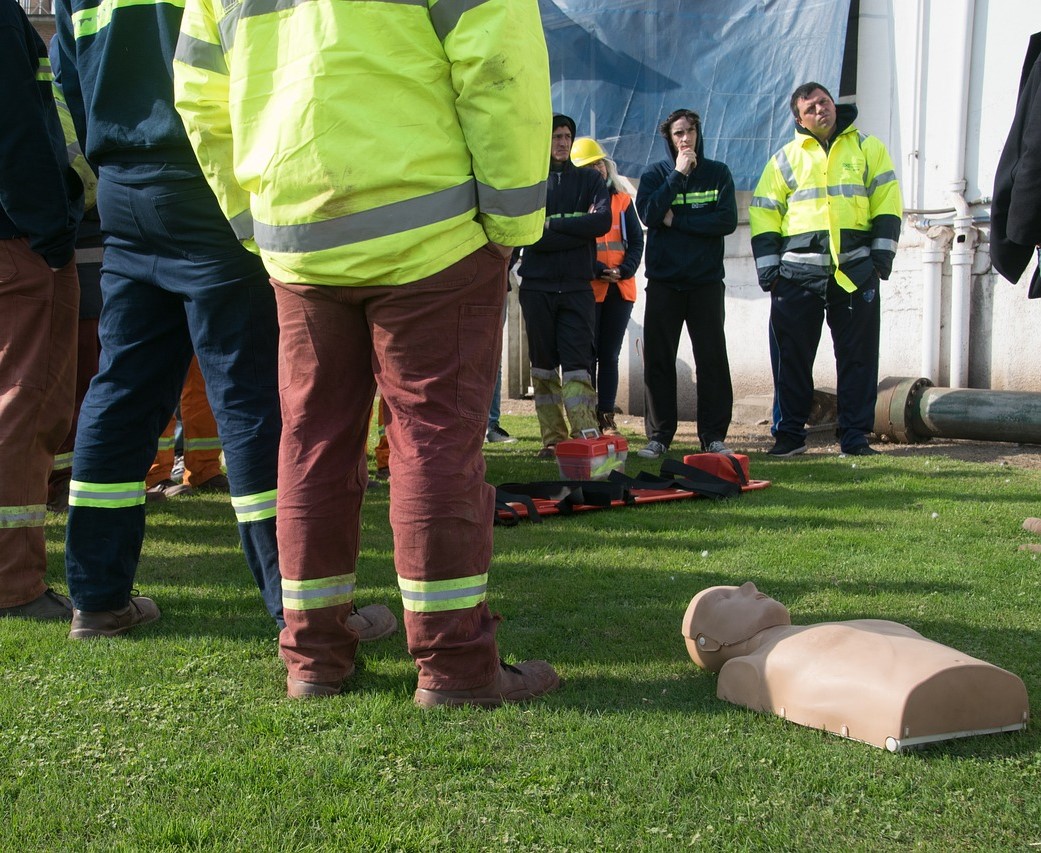 The Benefits
Visual, Auditory and Hands-On Staff Training and Testing
In-Class and Mobile Training Available
Compliance to Federal and Provincial OH&S Legislation
Training in how to Think, React, and Improvise in Emergency Situations
Build on Your Safety Culture
Prevent Workplace Injuries
Improve Business Performance
Face Mask Upon Course Completion
Helping You On-Site At...
Construction Sites
Oil and Gas Sites
Mines
City and Highway Paving Sites
Logging and Forestry Sites
Special Events
Our passion lies in creating safer work sites and imparting lifesaving skills. We understand the unique challenges faced by various industries and adapt our training to fit different learning styles.
With our comprehensive, hands-on approach, we ensure that your staff receive the best possible training, setting the stage for a safer, more efficient business."
"The management staff are there for you 24/7. Octane encourages and empowers their medics to continue raising the bar in our service industry. I am proud to be part of such an amazing team."
"Support services from Dispatch to Fleet are organized and expedient. Training is frequently offered to keep up on skills or when new equipment is being placed on units. Field staff have been great to work with and will help you along the way."
When it comes to keeping your people safe, we've got you covered. Our superior safety services, fleet of 40+ units, and experienced team, are here to help you out.
Emergency First Aid (Medic) Services
Our certified medical responders and mobile treatment centers are ready to provide immediate care wherever you are, whatever your job. LEARN MORE >>
Drug & Alcohol Testing
Want to keep your workspace risk-free? Our on-site drug testing can help. It's accurate, timely, and designed to help you maintain a safe work environment. LEARN MORE >>
Safety Program Development & COR Auditing
Looking for a safety program tailored to your needs? We're on it. From company-wide planning to project-specific guidelines, we've got your back. LEARN MORE >>
Ready to bring the highest level of safety to your workspace?
MEETING NEW SAFETY STANDARDS
Naloxone Included in All Kits
In response to changes in the Occupational Health and Safety Act, Octane Safety Services is pleased to announce that all of our first aid kits now include Naloxone. This vital drug can temporarily reverse an opioid overdose, ensuring a safer workplace and demonstrating our commitment to meeting and exceeding the latest safety standards.
Wherever you find yourself,
we're there too
Providing HSE Services across Western Canada
Watson lake, YT
Fort St John, BC
Dawson Creek, BC
Castlegar, BC
Hope, BC
Grande Prairie, AB
Fox Creek, AB
Sylvan Lake, AB
Fort Saskatchewan/Edmonton, AB
North Battleford, SK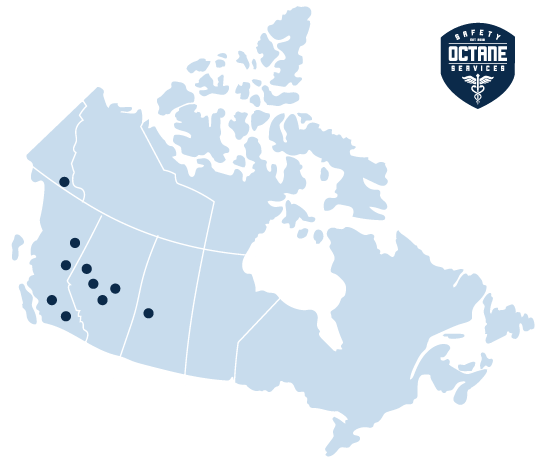 Your Path to Safety

Securing a safe workspace doesn't have to be complex.
In just three straightforward steps, you can elevate the safety standards of your organization.
STEP 1

Get A Quote

Request your quote. This is the first step in creating a safer, more efficient workspace.
STEP 2

Get Tailored Training

We provide the best training for your team. Whether it's mobile or in-class training, you're covered.
STEP 3

Enjoy New Standards

Your team will be equipped to handle emergencies, fostering a safer and more efficient work site.
Partnership & Associations
Proud members of the following organizations:

A proud, respectful community with a healthy spirit, where traditions and culture thrive and self-sufficiency and independence for Horse Lake First Nation members is achieved.