SAFETY PROGRAM DEVELOPMENT & COR AUDITING
It's Time to Elevate Your Safety Standards
We're here to empower your industrial work sites with comprehensive safety programs and audits. Trust our highly skilled team to tailor solutions that meet the highest safety standards, ensuring your work site remains safe, sustainable, and compliant.
Ready to create a safer, more efficient, workspace?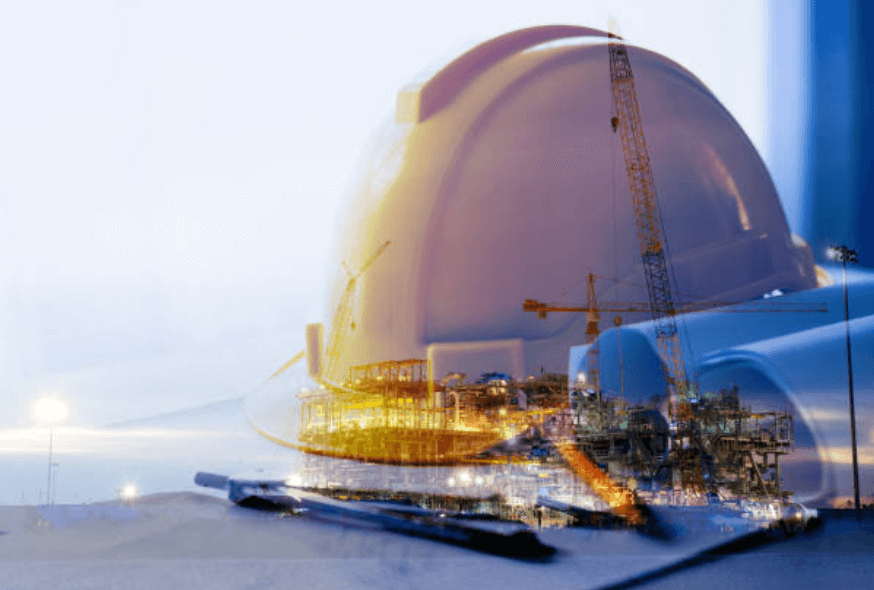 Transform Your work site Safety
Imagine a workspace that not only meets but exceeds safety standards, where every employee feels safe, and where compliance is a given.
That's what we strive for at Octane. Embrace the change, and let's create a safer tomorrow, together.
Effective Safety Management is Vital
Whether your project is large or small, unusually complex or routine, we can work with you to help you achieve your safety goals and to develop an effective safety management system.
Our experienced team delivers professional health, safety and environmental consulting services to employers, managers, supervisors and workers.
This includes offering expertise, guidance and resources while working in partnership with you to suggest practical and achievable health and safety solutions to suit your organization.
We look for the right balance of system and culture to prevent loss, assure sustainability and guarantee regulatory compliance.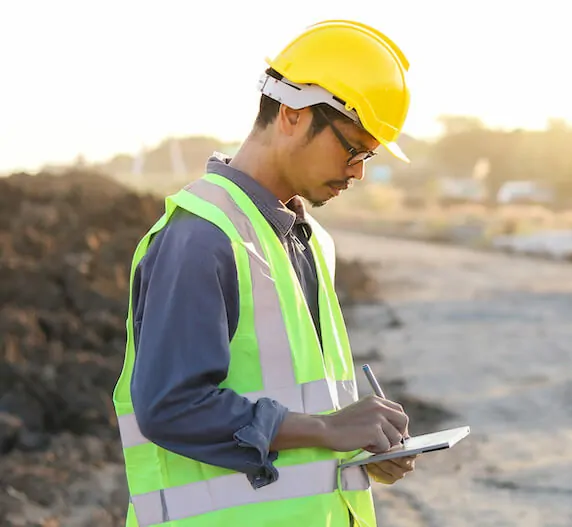 The Benefits
Create Sustainable Business Practices
Minimize Risk and Downtime
Protect the Safety of Employees
Protect Your Business
Mentorship on Complex Safety Issues
Practical and Achievable Consulting Solutions
Ensure Regulatory Compliance
Establish a Healthy, Practical Working System
wE cONSULT oN...
Safety Program Development
Worksite Inspection
Hazard Assessments
Safety Manuals
Safety Audits
Safety Evaluations, Recommendations and Implementation Plans
Claims Management to Reduce Workers Compensation Losses
Mentoring Services
Helping You On-Site At...
Construction Sites
Oil and Gas Sites
Mines
City and Highway Paving Sites
Logging and Forestry Sites
Special Events
We're all about making your workspace a safer place to be. We've been in the safety business for years, and we get it - maintaining a safe environment can be a tough job. At Octane, we combine our extensive experience and passion for safety to deliver bespoke solutions for your unique safety needs.
We understand the challenges you face, and we're committed to transforming your work site into a haven of safety and compliance.
"The management staff are there for you 24/7. Octane encourages and empowers their medics to continue raising the bar in our service industry. I am proud to be part of such an amazing team."
"Support services from Dispatch to Fleet are organized and expedient. Training is frequently offered to keep up on skills or when new equipment is being placed on units. Field staff have been great to work with and will help you along the way."
When it comes to keeping your people safe, we've got you covered. Our superior safety services, fleet of 40+ units, and experienced team, are here to help you out.
Emergency First Aid (Medic) Services
Our certified medical responders and mobile treatment centers are ready to provide immediate care wherever you are, whatever your job. LEARN MORE >>
Drug & Alcohol Testing
Want to keep your workspace risk-free? Our on-site drug testing can help. It's accurate, timely, and designed to help you maintain a safe work environment. LEARN MORE >>
SITE SAFETY ADVISORS
Need a hand in the field or in the office? We're here to lend it. Our advisors are on deck to help you keep things safe and secure.. LEARN MORE >>
MEETING NEW SAFETY STANDARDS
Naloxone Included in All Kits
In response to changes in the Occupational Health and Safety Act, Octane Safety Services is pleased to announce that all of our first aid kits now include Naloxone. This vital drug can temporarily reverse an opioid overdose, ensuring a safer workplace and demonstrating our commitment to meeting and exceeding the latest safety standards.
Wherever you find yourself,
we're there too
Providing HSE Services across Western Canada
Watson lake, YT
Fort St John, BC
Dawson Creek, BC
Castlegar, BC
Hope, BC
Grande Prairie, AB
Fox Creek, AB
Sylvan Lake, AB
Fort Saskatchewan/Edmonton, AB
North Battleford, SK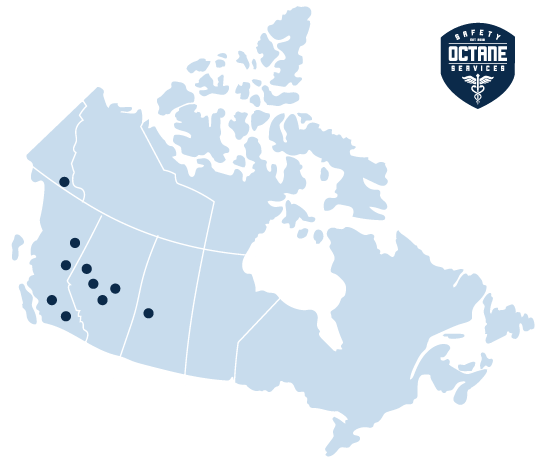 Your Path to Safety

Securing a safe workspace doesn't have to be complex.
In just three straightforward steps, you can elevate the safety standards of your organization.
STEP 1

Get A Quote

Request your quote. This is the first step in creating a safer, more efficient workspace.
STEP 2

bUILD yOUR pROGRAM

We'll develop and implement a comprehensive safety program tailored to your unique needs.
STEP 3

Enjoy New Standards

You'll see a noticeable difference in your work site's safety standards and compliance.
Partnership & Associations
Proud members of the following organizations:

A proud, respectful community with a healthy spirit, where traditions and culture thrive and self-sufficiency and independence for Horse Lake First Nation members is achieved.