kEEPING yOUR tEAM sAFE AD sOUND
We want your workdays to be as safe as they can be, and that starts with making sure your team is operating without impairments. Our on-the-spot drug and alcohol testing helps you nip potential problems in the bud, so you can focus on what you do best - running your business.
Ready to create a safer, more efficient, workspace?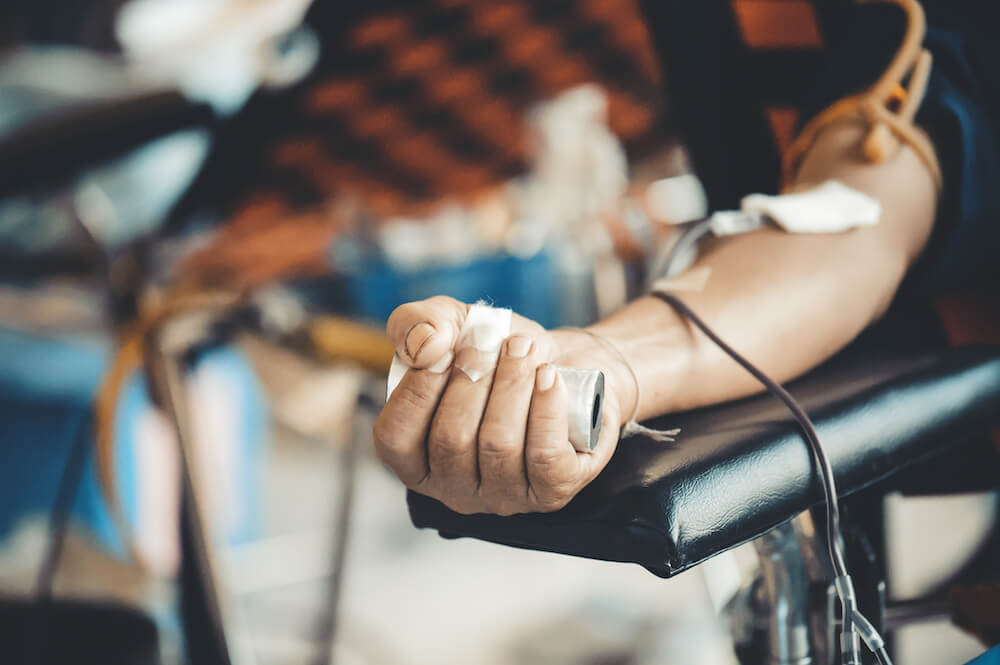 Imagine a workspace where safety isn't a constant concern, but a given. We're here to make that happen.
We've got your back. Let's turn your work site into a safety-first space where everyone can do their best work.
Proactive is Preventative
Every year, workers are injured or killed on industrial job sites in accidents which involve alcohol and/or drug abuse to some degree.
This, in addition to the number of Canadians who are seriously injured or killed from accidental prescription drug overdoses, makes for a staggering number.
Beyond tragedy, drug and alcohol use is a major cause of costly work delays in the oil and gas, mining, forestry and construction industries. Being proactive and scheduling on-site drug and alcohol testing can save lives, whether testing is for pre-access, post incident, random cause or reasonable cause.
We offer flexible booking times and quick results, helping to protect both employers and employees.
All alcohol and/or drug testing and results processing is performed in accordance with your organizations' privacy and confidentiality policies.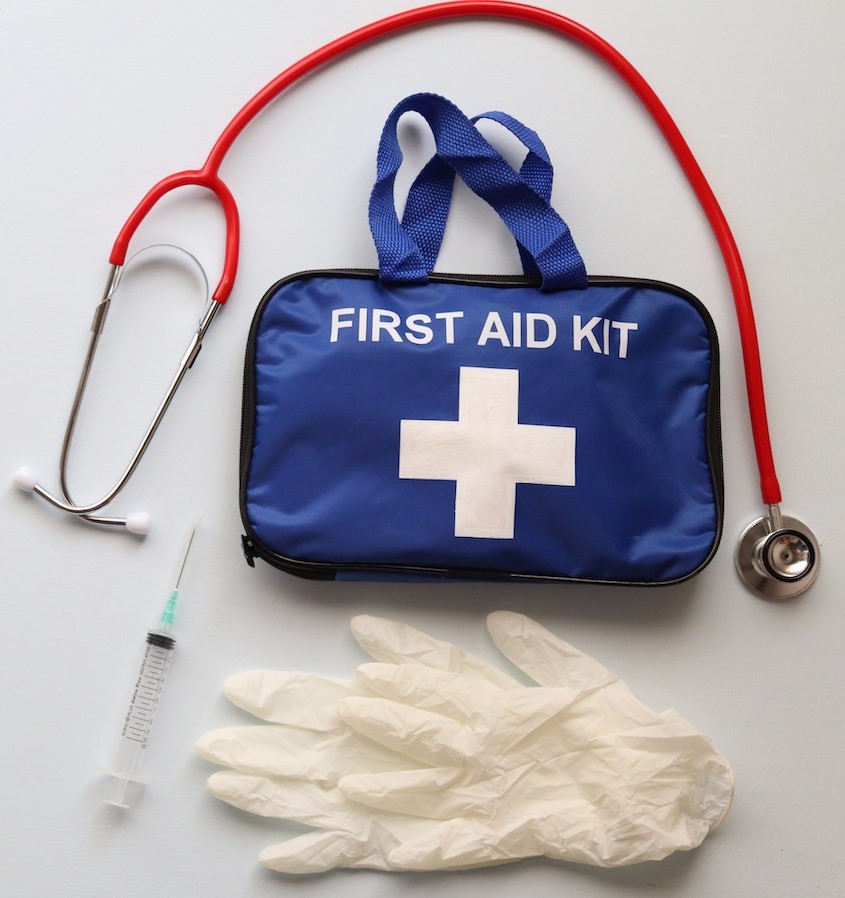 The Benefits
Quick and Accurate Results for all Testing
Being Proactive is the Best Incident prevention
Prevent work site Injuries
Avoid Work Delays and Downtime
Improve Business Performance
Increase in LTI Free Days
A Safe, Responsible Workforce
Helping You On-Site At...
Construction Sites
Oil and Gas Sites
Mines
City and Highway Paving Sites
Logging and Forestry Sites
Special Events
We Collect...
Specimens
Point of Care Testing (POCT)
Oral Fluids
Screening Test Technician (STT)
Pre-Access Testing
Post Incident Testing
Random or Reasonable Cause Testing
We're all about making your workspace a safer place to be. We've been in the safety business for years, and we get it - maintaining a safe environment can be a tough job. But that's what we're here for. We're big on understanding your unique needs, and we're passionate about giving you peace of mind.
We're always up-to-speed with the latest safety standards and fully respect your privacy. We're not just a service, we're your partner in safety​
"The management staff are there for you 24/7. Octane encourages and empowers their medics to continue raising the bar in our service industry. I am proud to be part of such an amazing team."
"Support services from Dispatch to Fleet are organized and expedient. Training is frequently offered to keep up on skills or when new equipment is being placed on units. Field staff have been great to work with and will help you along the way."
When it comes to keeping your people safe, we've got you covered. Our superior safety services, fleet of 40+ units, and experienced team, are here to help you out.
Emergency First Aid (Medic) Services
Our certified medical responders and mobile treatment centers are ready to provide immediate care wherever you are, whatever your job. LEARN MORE >>
sAFETY aDVISORS
Need a hand in the field or in the office? We're here to lend it. Our advisors are on deck to help you keep things safe and secure. LEARN MORE >>
Safety Program Development & COR Auditing
Looking for a safety program tailored to your needs? We're on it. From company-wide planning to project-specific guidelines, we've got your back. LEARN MORE >>
Ready to bring the highest level of safety to your workspace?
MEETING NEW SAFETY STANDARDS
Naloxone Included in All Kits
In response to changes in the Occupational Health and Safety Act, Octane Safety Services is pleased to announce that all of our first aid kits now include Naloxone. This vital drug can temporarily reverse an opioid overdose, ensuring a safer workplace and demonstrating our commitment to meeting and exceeding the latest safety standards.
Wherever you find yourself,
we're there too
Providing HSE Services across Western Canada
Watson lake, YT
Fort St John, BC
Dawson Creek, BC
Castlegar, BC
Hope, BC
Grande Prairie, AB
Fox Creek, AB
Sylvan Lake, AB
Fort Saskatchewan/Edmonton, AB
North Battleford, SK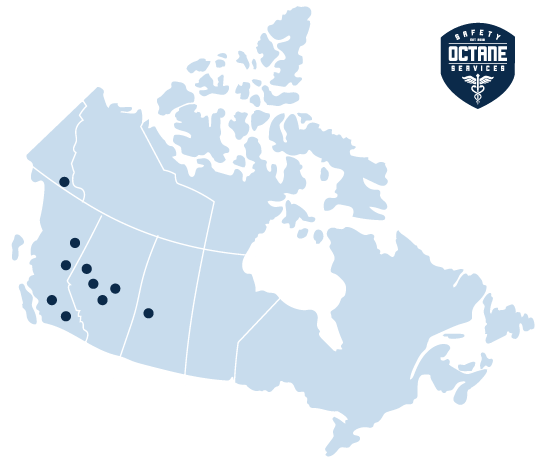 Your Path to Safety

Securing a safe workspace doesn't have to be complex.
In just three straightforward steps, you can elevate the safety standards of your organization.
STEP 1

Get A Quote

Request your quote. This is the first step in creating a safer, more efficient workspace.
STEP 2

Get A cUSTOM PLAN

We'll design a drug and alcohol testing plan that fits your work site perfectly.
STEP 3

Enjoy New Standards

Enjoy fewer worries, fewer delays, and more time to focus on what truly matters.
Partnership & Associations
Proud members of the following organizations:

A proud, respectful community with a healthy spirit, where traditions and culture thrive and self-sufficiency and independence for Horse Lake First Nation members is achieved.